We're excited to announce that Twilight Homes will have four properties in this year's Parade of Homes! Two brand new homes—The Fredericksburg in Lavender Fields and The Pegasus in Mountain Hawk Estates—will be on display, along with 2021's award-winning San Giuliano and Estrella del Norte's The Broadway. Come see why Twilight Homes is a year-over-year award-winning builder! 
Twilight Homes is honored to have partnered with Mandy's Farm, a local non-profit making a big difference here in New Mexico. Together, we created a video to showcase the incredible mission of Mandy's Farm and the difference caregivers make in the lives of New Mexico families.
Thank you,
Mandy's Farm
, for all you do!
Watch the video to see Mandy's Farm mission in action.
Who we Are
Twilight Homes' is an award-winning, locally owned and operated new home builder based in Albuquerque, New Mexico. Our  floor plans, all designed with our homeowners and community in mind, provide a variety of options for you to choose from.
Our series include over $52,000 in standard features, granite countertops throughout the home, a Samsung stainless steel appliance package, tankless water heaters, and so much more.
We are passionate about building new homes in New Mexico. We believe with each new home we build, we improve peoples' lives.
From the communities we build in Albuquerque, Rio Rancho, Bernalillo, and Santa Fe,  to the team we've built to support our efforts, our goal is to deliver Total Value and Unmatched Quality.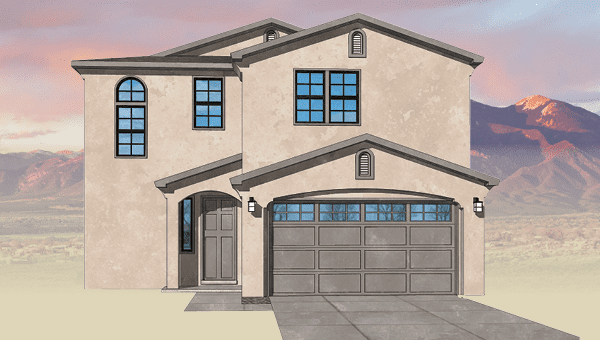 As a local home builder, we take pride in building for today and for future generations of New Mexico homeowners.
We don't just sell houses, we help people build the home they will love.
New Mexico boasts over 300 days of sun per year, an array of outdoor activities, and culturally-rich events. New Mexico is known for historic buildings, a variety of traditions, exquisite cuisine, and breathtaking views.
Residents enjoy outdoor adventures, unique shops, local sports and concert venues, amusement parks, and museums. The proximity to everything in New Mexico makes it the perfect place to live, work and PLAY!
We currently have new homes for sale in:
Albuquerque:
Estrella del Norte | Albuquerque North Valley
Lavender Fields | Albuquerque North Valley
La Mirada | Albuquerque Northeast Heights
Rio Rancho:
Tierra Del Oro
Mountain Hawk Estates
Santa Fe:
If you're thinking about building a new home, moving into a resale home, renting, or just exploring your options, we'd love to chat with you. We have new home's starting in the mid $300k to full custom homes.
Prices are subject to change; square footages are approximate. Please contact your sales agent for additional information. Web Design |
Rad5 Media, Inc
.