Five Ways to Make a Neutral Space Pop with Color

---
Interior designers love neutrals, and with good reasons. Neutrals are invaluable for coordinating the look of your home, adding elegance and flair.  However, too much beige and gray on your walls, furnishings and floors makes your home look and feel bland and cold. Adding strategic pops of color can energize the spaces in your home. The following five tips represent some of the best ways to add color to neutral spaces.
#1: Create a Contrast Color Feature Wall
Add vitality to a room with a feature wall in a contrasting color from the other walls in a room. This can be accomplished with paint, wallpaper or textured elements such as tiles.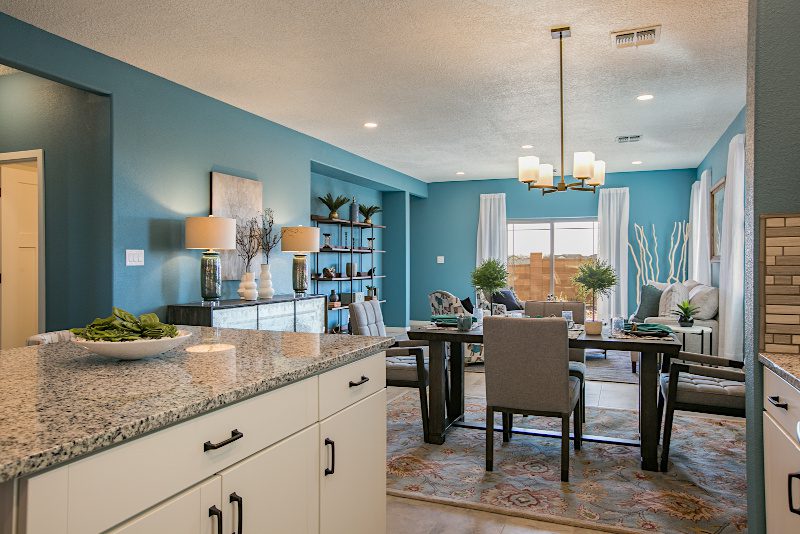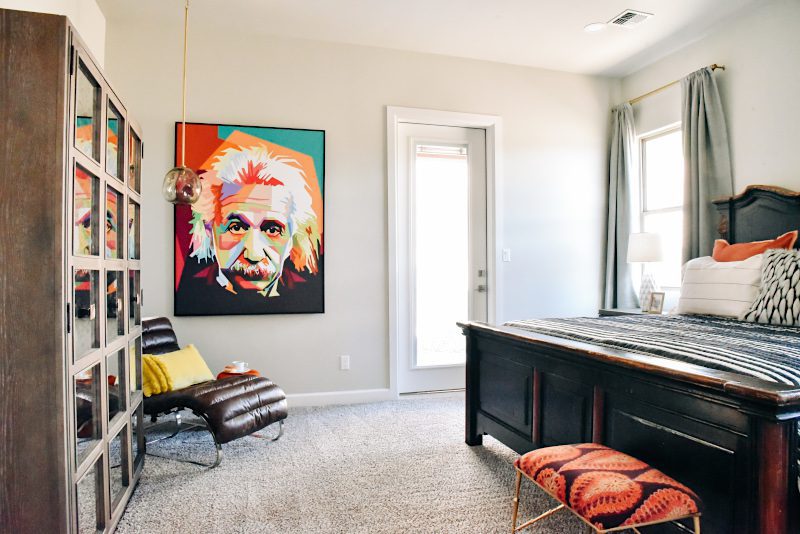 #2: Hang Vibrant Artwork or Photos

Hanging vibrant artwork represents a vibrant alternative to creating an entire feature wall. Many attractive paintings can be obtained for far less than you might imagine. A collection of personal framed photographs is an even less expensive means of adding color to a wall, along with lending warmth and personality to the room.
#3: Add Cozy Pillows

Throw pillows on couches in a formal living room add instant pops of color. Adding larger lounging pillows to family rooms performs double duty – adding comfort along with color.
#4: Incorporate Color in One Major Piece

Including one major piece in a bold contrasting color adds vitality to a room along with an elegant designer touch. Sofas, tables, or chairs are each good candidates.
#5: Draw the Eye Upward – or Down

Area rugs can define spaces within open concept floor plans. Brightly colored area rugs perform double duty, adding color as well as definition.
An innovative alternative to an area rug is to incorporate color in a ceiling. This latter tips works especially well in a nursery, teenager's bedroom or informal family room.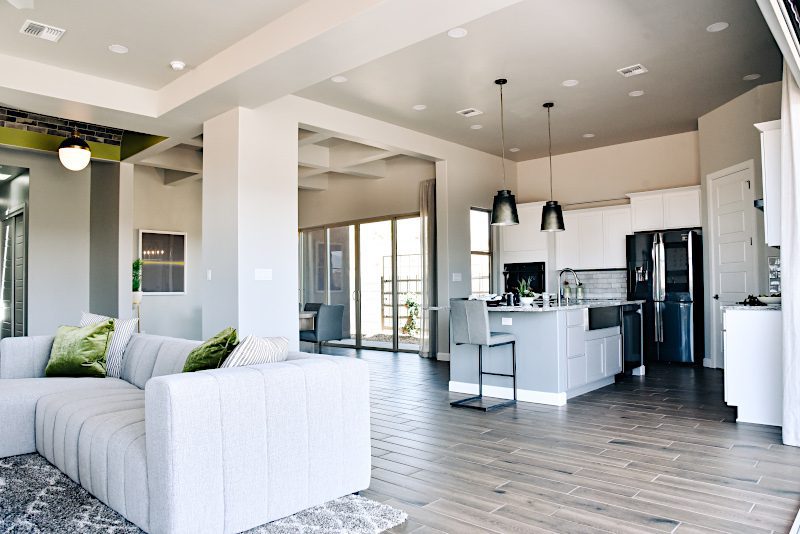 Many of the eye-catching colorful tips listed above are inexpensive and easy to incorporate, yet lend an elegant air to your home. That's a real win-win!
When you build with Twilight, we can help you with any questions or concerns you may have as a new homeowner.